Realizing that Customer Service is an attitude, rather than a department, Utility Services provides courteous, understanding, efficient services to our customers, citizens and the internal departments that we are privileged to serve.
The Utility Services Subdivision issues a variety of permits and conducts utility services inspections for the City of Sheridan, SAWS and Downer Area.
Contact us for any of the following:
Water and sewer permits
Permit to Construct  and Submittal Check List for Utilities
Water well permits for existing wells during water restrictions
Water and sewer service line inspections – call 24 hours in advance to schedule inspections 307-674-5941
Service line mapping
Cross-connection surveys and inspections
Utility plan review
Water and sewer related concerns and questions
Excavator License and Utility Contractor License Information
Excavator is a person who, for a price or compensation, undertakes excavating, trenching, shoring, backfilling, boring, directional boring, or general earthwork operations.
Utility Contractor is defined as a person who for a price or compensation installs, relocates, repairs or otherwise modifies any portion of a potable water, sanitary sewer or storm sewer system, including service lines. Except for service lines and related appurtenances, this definition shall not encompass systems or work explicitly covered by the plumbing code(s) adopted herein. (Ord. No. 1717, § 2, 6-21-93; Ord. No. 1828 § 1, 11-16-99; Ord. No. 1839, § 1, 9-9-99; Ord. No. 2169, § 1, 8-1-16.)
Test is required for Excavator and Utility Contractor Licenses – covers information found in the Standard Specifications and Details for Street and Utility Construction (link below). Please schedule testing with Utility Service 307-675-4231 or 307-675-4263
   Contractor Licensing Procedures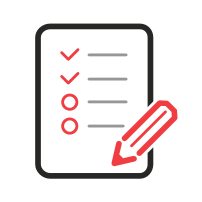 Contractor License Application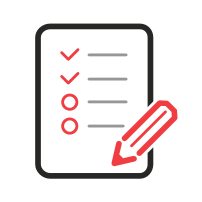 Project Completion Verification Form 
Call Before You Dig – One Call Wyoming –
Dial 811
The City of Sheridan locates city owned water, sanitary sewer, storm sewer, and lighting. We do not locate private water and sanitary sewer service lines.
BLUE Marking/Flag = Water Line * GREEN Marking/Flag = Sewer Line * RED Marking/Flag = Power (light)
If there are no city owned lines in the dig location an "OK" (in blue, green or red) will be written on ground in vivacity of dig location area.
For more information on utility locates, call before you dig, or to request a locate online: visit http://www.onecallofwyoming.com
City of Sheridan News
EngineeringAdmin
AGENDA CITY OF SHERIDAN February 20th, 2018 Special  Council Meeting Start 6:00 P.M.  Call to Order Pledge of Allegiance Roll [...]
Jill Brooks
The U.S. Army Corps of Engineers is seeking comments on the recently released draft feasibility report/environmental assessment (1135 Feasibility Study) [...]
dfranklin
The City of Sheridan Landfill, Recycling Center and City Hall will be closed on Monday, February 19th in observance of [...]